Main Menu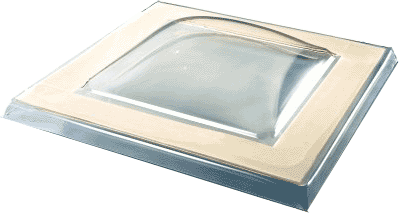 Available in 80mm and 100mm flat flanges, Mardome Reflex means that the rooflight can be mechanically fixed to existing kerbs of varying dimensions, without the use of a kerb adaptor. A 60mm sloped flange is also available.

Moulded in Marlon FSX Longlife, Mardome Reflex's glazing is up to 200 times stronger than glass. The high resistance to adverse weather conditions and breakage means Mardome Reflex is a very safe and reliable dome rooflight option.

Mardome Reflex is available in a curved dome, circular dome or a pyramid profile in either clear, bronze or opal tints or a textured glazing option. A wide range of sizes in single, double and triple skin polycarbonate glazing are ex-stock. Reflex pyramid options are manufactured to either a 30º or 45º slope. Permanent trickle vent option can be specified.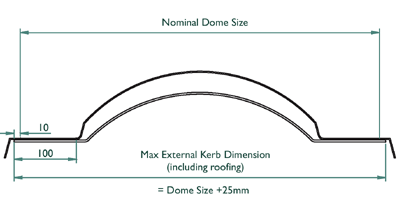 Our World, Your Vision