Main Menu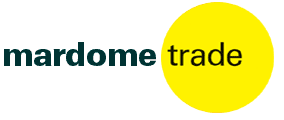 Product Range
Mardome Options
Mardome Trade is the standard specification dome in the newly redesigned next generation Mardomes. Providing excellent insulation, triple skin Mardome Trade rooflights achieve a centre pane U-value of 1.8 W/m²K and a Ud-value which ranges from 1.25W/m²K for a 600x600mm dome to 1.51W/m²K for a 200x2400mm dome. Higher performance glazing options can further reduce the Ud-value to as low as 0.95W/m²K.
New contemporary low rise profile
Saves energy with options to reduce the centre pane U-value to 1.8 W/m²K and a Ud-value to as low as 0.95W/m²K
Unique glazing cassette in triple and quad skin domes, minimises the risk of condensation
All power components are hidden for a streamlined lightwell
Extensive options to satisfy requirements for acoustics, ventilation and light transmission
For ease of installation the tapered kerb foot does not require timber fillets and an integral membrane clamp holds the roofing membrane or felt in place
Offering the widest possible flexibility, Mardome Trade rooflights can be individually configured to the required size, in a range of glazing, ventilation and opening options, to satisfy your budget and application.
Size and Shape
Available in standard sizes from 600x600mm up to 1800x1800mm with a choice of low rise dome or low rise pyramid shaped glazing units.
Glazing
Glazed with Marlon FSX Longlife polycarbonate and available in single, double, triple and quad skin units depending on the level of thermal insulation required.
Additional glazing options include:

Double glazed glass inner glazing (standard or argon filled) - improved Ud-values, acoustics and aesthetics
25mm structured polycarbonate inner glazing - improved thermal performance
Opening Options
Manual opening with extension pole
Powered opening
Powered opening with RF remote control handset
Powered opening with RF remote control handset and rain sensor
SV30 Smoke clearance / AOV unit opens to a nominal 30˚ (requires 24v system)
SV90 Smoke clearance / AOV unit opens to a nominal 90˚ (requires 24v system)
Access Hatch – Lockable from the inside, this gas strut assisted opening unit can be used to gain access to the roof, used in conjunction with a suitable ladder/other means of access (not supplied)
Ventilation
Trickle Vents (Manual) - Standard Spec
Automatic (Humidity Controlled) - Superior Spec
Direct Fix Kerb
Available with a direct fix kerb option for installation directly onto builders upstands.
Acoustics Pack
The Acoustics Pack should be specified where a reduction in rain or external noise transmission is required (not available with ventilated or opening domes).
Accessories
Kerb adaptor allows standard sized domes to be fitted on non-standard size upstands
Timber kit for application of mastic asphalt roofing systems
Security grille
Telescopic opening poles (to a maximum extension of 3m)
Mardome GRP soaker available for metal clad roof applications
Our World, Your Vision